Few topics have been such a strong source of artistic inspiration as the night. But what is it about the dark hours that has attracted artists for centuries and continues to do so? Shadow Came Before The Sun places the works of 13 Berlin-based artists at the centre of this discussion. The show's ethos is best encapsulated in Vincent Van Gogh's words: "I often think that the night is more alive and more richly coloured than the day."
The night knows its allies. Be it the natural life that is more lively when darkness falls, or the sleepwalkers that work for the day to have a sense of ease. Where the day feels structured, highly planned and deciduous, the night presents itself infinite, unstructured, full of potential. Creativity thrives in the night.
The night dreams on. It's during this time when magic is more powerful. Creatures of the night come calling back for our connection with the metaphysical. No truth is definite in the dark. Perception gives in to viscerality, holding hostage all reason and allowing us to live through our deepest fears and fantasies. 
The night is its own temple. Night is not the opposite of day. Night is not the opposite of light. Night exists rightfully and embodies an entity of its own. Through time, through spaces and through lights and colours that can only exist in darkness. 
The night roars. Curfews and last calls are imposed on nightlife. Trying to control it, to silence it. And through this constriction, in darkness, the essential, innate noises power through. Taking a stand for their right to exist.
The night is work. Day workers rarely think of those that make their day smoother. Night workers who make sure a pressing capitalist system doesn't collapse on its feet. The day is the main show, the night is the stage that sustains it. 
The night is art. From Lee Krasner's insomnia-induced paintings to Pablo Picasso's late night painting habits, the night has been very present in art-making since its very beginning. One could say even dating back to the cave paintings that elude the sun by living in eternal darkness. The night is not pitch black.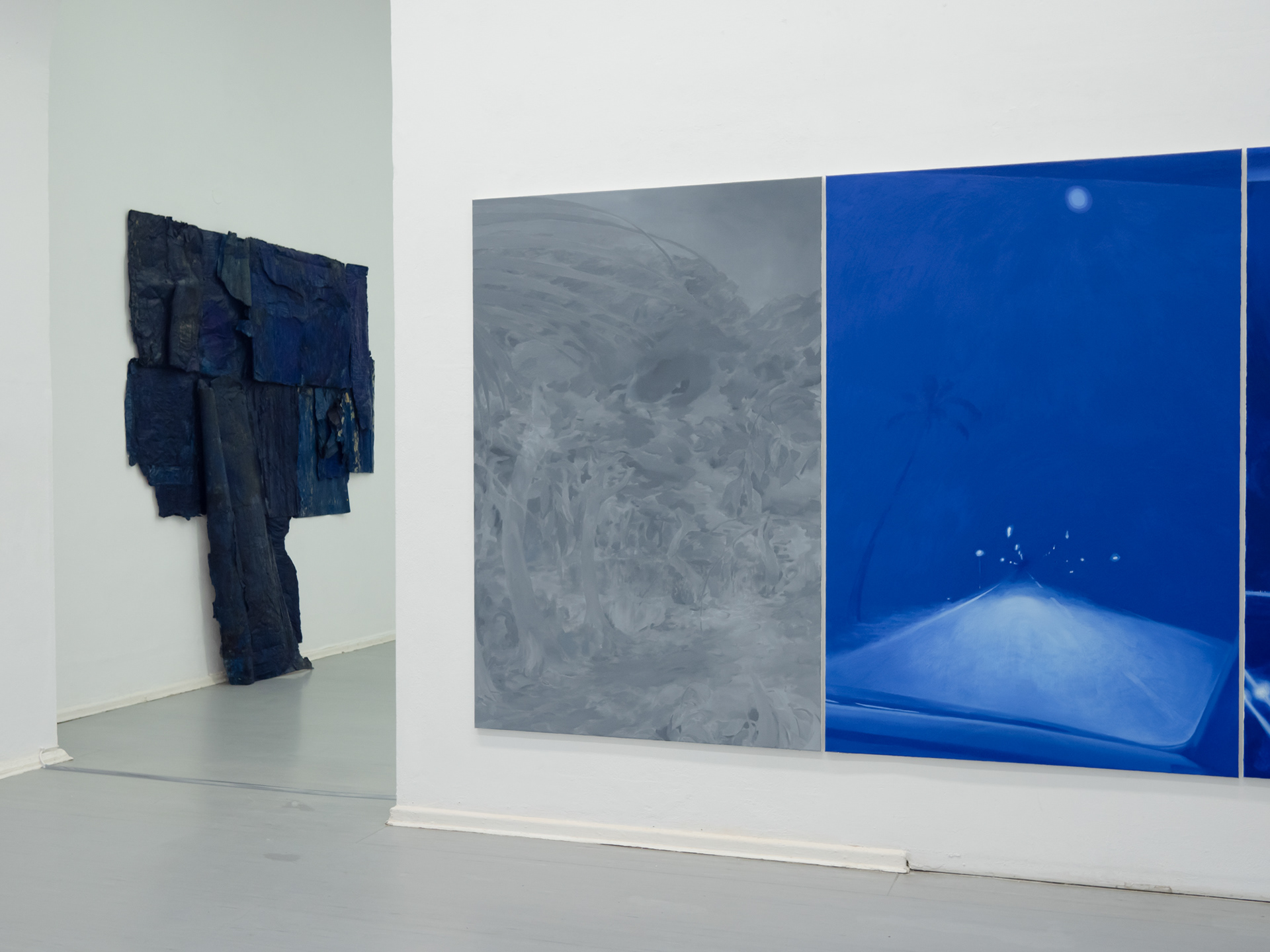 July 16 - August 1, 2021
Opening times: Mon-Fri 15-20h / Sat-Sun 13-19h
Kunstquartier Bethanien Projektraum
Mariannenplatz 2, 10997 Berlin
Free entry.
No test required. The wearing of FFP2 masks and keeping social distance are mandatory.
This exhibition is curated by Othergrounds and sponsored by Ecosia, the search engine that plants trees.